For many of us, the Independence Day Holiday weekend will be the first time we have hosted friends and family socially since the Covid-19 pandemic hit. If you are planning on entertaining this July 4th to celebrate our country's birthday, as well as getting back to normal with gatherings, then a professional carpet cleaning may be just what you need.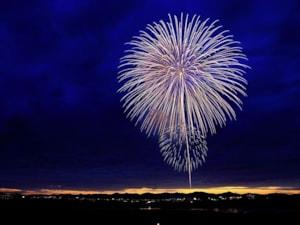 Your guests, as well as your family, are sure to note the difference in freshness after your carpet, rugs, and upholstery are treated to a thorough steam cleaning. And simply getting rid of those old stains and ground-in dirt will make a huge difference on the appearance of your home. Your quests may even surprise you and ask if you recently remodeled!
Don't Need Pre-Party Cleaning, Well How About After?
Don't have time for a pre-party carpet or floor cleaning? Well maybe you'll need help after. With friends and relatives moving back and forth from your cookout, outdoor socializing, and fireworks viewing, it is more than likely that dirt or mud may get tracked onto your hardwood floor or carpet at some point during the holidays. If that happens, let All-Round clean your carpet or hardwood floors.
Contact Indianapolis' Best Professional Carpet Cleaners
When you contact All-Round Cleaning to clean your home's carpeting, rugs, floors, or sofas, you can expect fair, upfront pricing and service completed in a single day. All-Round Cleaning has also invested in state-of-the-art carpet cleaning equipment that provides a powerful clean for all types of rugs and carpeting. We service clients throughout Central Indiana, including Indianapolis, Carmel, Fishers, Greenwood, Noblesville, Speedway, Westfield, Zionsville, Beech Grove, and the surrounding communities, and we strive to prove the highest quality carpet cleaning in the state.
Contacts Us Today
Contact All-Round Cleaning now to schedule your carpet cleaning and other home cleaning services. For added convenience, feel free to book us online or call if you have any questions. We always provide upfront costs for our services and have no hidden fees. We look forward to helping you prepare your home for the upcoming holiday or to help you clean up after.
Happy Independence Day!
Related Topics: Area Rug Cleaning, Carmel Carpet Cleaning, Carpet Cleaning, carpet cleaning tips for the holiday, Couch and Sofa Cleaning, Floor and Hardwood Cleaning, Professional Carpet Cleaner, Rug Cleaning, Best Indianapolis Carpet Cleaning Company